RATIONAL SOLUTIONS
FOR YOUR BUSINESS
IRWIN / IRWIN 2 provides a full range of professional customs, logistics and warehouse services for pharmaceutical manufacturers, distributors and pharmacy chains.

cost reduction
for warehouse
maintenance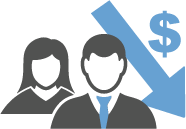 cost reduction
for personnel
cost reduction
for the organization of transportation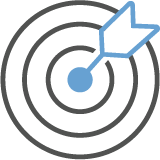 concentration
of resources on business development
INTERNATIONAL
CERTIFICATION
Compliance
GSP и GDP
Good Distribution Practice и
Good Storage Practice are a set of best practices for product shipping, transportation, and storage processes. The value and dissemination of GDP/GSP requirements for logistics and warehouse organizations is due to the need to eliminate the risks of loss of quality and safety of products on the way between the manufacturer and the consumer.
Transportation
Management
System
The use of TMS allows you to monitor the delivery of goods in 24/7 mode. The system automates the operation of the dispatcher and controls the movement of cargo - as a rule, GIS service is used for this.
Using TMS, you can track:
- whether the cargo is transported in full;
- whether the driver deviates from the route;
- whether the driver adheres to the transportation schedule.
Warehouse
Management
System
The use of WMS allows efficient accounting of various stages of warehouse work, as well as planning and optimization of these stages (carried out primarily by automating the algorithms for performing certain procedures). The WMS system is "tied" to most technological processes, and therefore to many types of equipment used in the warehouse infrastructure.
The central warehouse IRWIN / IRWIN 2  is located in Podolsk. Its total area is more than 10,500 m2. This is a GSP (Good Storage Practice) and GDP (Good Distribution Practice) class «A» warehouse. The warehouse is equipped with a modern VISION 6 management system, which provides complete control over the processes of goods acceptance, placement, assembly, sorting and shipment.
The modern equipment of the IRWIN / IRWIN 2  warehouse allows you to comply with the most difficult conditions for storing products and comply with the requirements of regulatory acts of the Ministry of Health.
TYPES OF WAREHOUSE OPERATIONS
HANDLING OF CARGOES IN COMPLIANCE WITH THE "COLD CHAIN"
WAREHOUSE MANAGEMENT SYSTEM
WAREHOUSE CHARACTERISTICS
SMALL-PIECES
STORAGE AREA
STORAGE AREA FOR EXPENSIVE PRODUCTS
ALL STORAGE AREAS PASS THROUGH PERIODIC MANDATORY VALIDATION OF PREMISES, REFRIGERATION EQUIPMENT AND CLIMATE CONTROL SYSTEMS.
The company provides a full range of services for customs clearance of imports/exports of medicines, cosmetic products, medical devices, medical equipment.
Customs clearance of goods is carried out at customs and customs posts in Moscow and the Moscow region.
MAIN TYPES OF SERVICES PROVIDED
For the transportation of medicines (including insulins and vaccines), as well as thermolabile dietary supplements, transport is used that provides guarantees of compliance with the temperature regime. During the delivery process, online monitoring of climatic indicators and GPS coordinates is carried out. When unloading an item, a printout is provided with temperature data along the entire route.
MAIN TYPES OF TRANSPORTATION